AVR microcontroller Web Server
Tweet
This small Ethernet remote device opens a completely new world of fantastic applications. It's small, it's easy to build and there are endless possibilities to use it.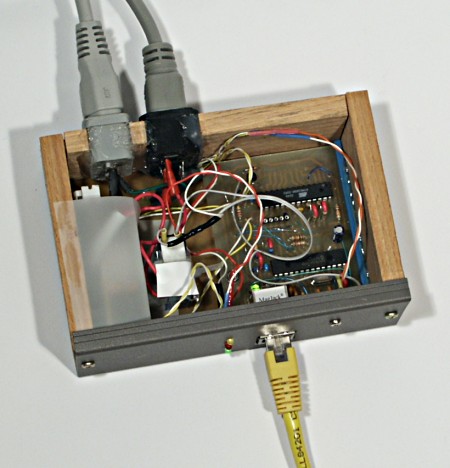 Screenshots of the AVR microcontroller based Ethernet Remote switch device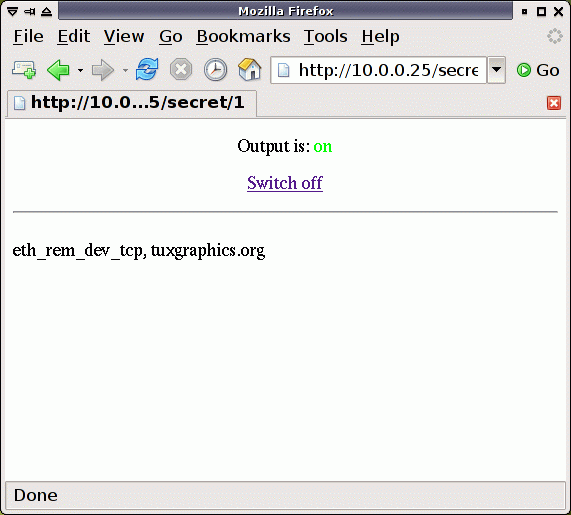 The atmega88 based web-server, screenshot with mozilla firefox
Ethernet has traditionally been a quite complex interface. All Ethernet chips until today had 100 pins or more, where difficult to find in small quantities and difficult to use from a small microcontroller with little memory. Microchip has changed the world with their new ENC28J60 Ethernet chip!
The ENC28J60 is a small chip with 28 pins only and has a SPI interface which is easy to use from any microcontroller.This opens a whole world of completely new applications. You can easily build small devices which can be spread all over the house and simply connected to ethernet.
You don't need anymore a separate serial connection or other bus. Everything can be easily connected via Ethernet. Distance is no longer a limiting factor. Even WIFI connectivity is possible because you can connect the devices to a wireless bridge.
Please follow the following to download the associated files, source codes of this project.
DOWNLOAD
Comments
Post Comment
Please Login to Post a Comment.
Ratings
Rating is available to Members only.
Please
login
to vote.
---
No Ratings have been Posted.
Projects
Add a Comment
Facebook